Volunteering
Have a heart, Take part, New start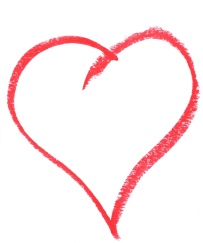 At Carers Outreach Service we have been utilizing the power of volunteers for many years. Some of our volunteers have gone on to be paid staff, some stay for just a while, gain skills and go on to other paid employment. Others are carers who want to give something back to our organisation, and enjoy the company of like minded people. Our volunteers are the backbone of our organisation and we are extremely grateful for all that they do to help us, be it fundraising, stuffing envelopes, facilitating groups or helping in the office. We are delighted to announce that we have received funding from Comic Relief to employ a Volunteer Co-ordinator who will be able to provide more support to our volunteers and hopefully recruit more volunteers to our cause.
According to Dr Suzanne Richards, a lead researcher at Exeter University, volunteering can even help you live longer! In a study it was discovered that volunteers are less likely to feel depressed and had an increase in well-being and were less likely to die prematurely. She states that "Volunteering is associated with improvements in mental health; it is thought that this is because volunteering improves social interaction, feelings of well-being and involves physical activity, all of which boost health."
If you are interested in joining our lovely team of volunteers, contact our Colwyn Bay hub to request an application form, telephone 01492 533714 or message us through this website. It is said that,
"Volunteers do not necessarily have the time, they just have the heart".
Please invest your heart and soul in volunteering with Carers Outreach Service.